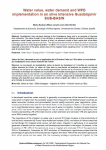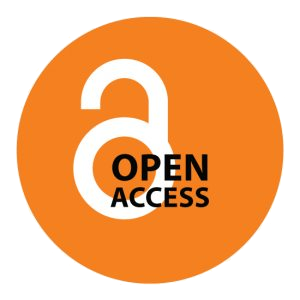 Citation bibliographique
Mesa-Jurado M.A., Berbel J. (2009). Water value, water demand and WFD implementation in an olive intensive Guadalquivir sub-basin. In : El Moujabber M. (ed.), Mandi L. (ed.), Trisorio Liuzzi G. (ed.), Martín I. (ed.), Rabi A. (ed.), Rodriguez R. (ed.).
Technological perspectives for rational use of water resources in the Mediterranean region.
Zaragoza (Espagne) : CIHEAM-IAMZ. p. 99-107. (Options Méditerranéennes : Série A. Séminaires Méditerranéens, n. 88). 2. MELIA Workshop Technological Perspectives for Rational Use of Water Resources in the Mediterranean Region, 2008/10/29-2008/11/02, Marrakech (Maroc).
http://om.ciheam.org/article.php?IDPDF=801184
X
Titre :

Water value, water demand and WFD implementation in an olive intensive Guadalquivir sub-basin

in :

Auteurs :

M.A. Mesa-Jurado ; J. Berbel

Type de document :

Communication à un Congrès (avec Actes)

Année de publication :

2009

Format :

p. 99-107

Langues :

Anglais

Langues originales :

Anglais

;

Français

Mots-clés :

Catégories principales

07 - ENVIRONNEMENT ; 7.3 - Eau. Gestion de l'Eau

Thésaurus IAMM

EAU ; IRRIGATION ; LEGISLATION ; VALEUR D'ESTIMATION ; OLEA EUROPAEA ; ESPAGNE

Résumé :

Guadalbullon river sub-basin belongs to the Guadalquivir basin and is an example of intensive olive cultivation. The value of water in the sub-basin is analyzed under different scenarios by integrating an agronomic model (water production function of olive), an economic model of farm results and a sub-basin hydrologic model of water use and river flow. The result shows that the value of water for olive oil production (net margin per m3) is in the range of 0.60 €/m3 - 2.0 €/m3. The impact of minimum flow requirement constraints supposes a reduction of the gross added value of the irrigated olives equalling some 1.2 million Euros per year at sub-basin level.

Le sous-bassin de Guadalbullon dépend du bassin du Guadalquivir et constitue un exemple de culture intensive de l'olivier. La valeur de l'eau dans le sous-bassin est analysée en tenant compte de différents cas de figure qui intègrent un modèle agronomique (fonction de production de l'eau sur l'olivier), un modèle économique des résultats de l'exploitation et un modèle hydrologique de l'utilisation de l'eau et du débit du fleuve dans le sous-bassin. Les résultats montrent que la valeur de l'eau pour la production d'huile d'olive (marge nette par m3) se situe entre 0,60 €/m3 et 2,0 €/m3. L'impact de la contrainte du débit minimum implique une réduction de la valeur ajoutée brute des oliviers irrigués qui s'élève à 1,2 million d'euros par an à l'échelle du sous-bassin.

Congrès :

2. MELIA Workshop Technological Perspectives for Rational Use of Water Resources in the Mediterranean Region, 2008/10/29-2008/11/02, Marrakesh (Morocco)

Cote :

En ligne

Lien permanent :

http://www.iamm.ciheam.org/ress_doc/opac_css/index.php?lvl=notice_display&id=39453

En ligne :

http://om.ciheam.org/article.php?IDPDF=801184

pmb