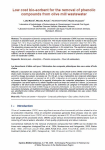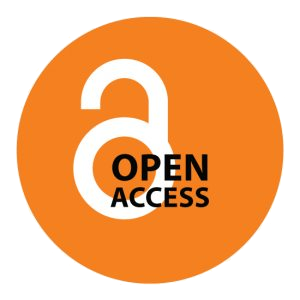 Citation bibliographique
Mandi L., Achak M., Hafidi A., Ouazzani N. (2009). Low cost bio-sorbent for the removal of phenolic compounds from olive mill wastewater. In : El Moujabber M. (ed.), Mandi L. (ed.), Trisorio Liuzzi G. (ed.), Martín I. (ed.), Rabi A. (ed.), Rodriguez R. (ed.).
Technological perspectives for rational use of water resources in the Mediterranean region.
Zaragoza (Espagne) : CIHEAM-IAMZ. p. 179-186. (Options Méditerranéennes : Série A. Séminaires Méditerranéens, n. 88). 2. MELIA Workshop Technological Perspectives for Rational Use of Water Resources in the Mediterranean Region, 2008/10/29-2008/11/02, Marrakech (Maroc).
http://om.ciheam.org/article.php?IDPDF=801193
X
Titre :

Low cost bio-sorbent for the removal of phenolic compounds from olive mill wastewater

in :

Auteurs :

L. Mandi ; M. Achak ; A. Hafidi ; N. Ouazzani

Type de document :

Communication à un Congrès (avec Actes)

Année de publication :

2009

Format :

p. 179-186

Langues :

Anglais

Langues originales :

Anglais

;

Français

Mots-clés :

Catégories principales

07 - ENVIRONNEMENT ; 7.3 - Eau. Gestion de l'Eau

Thésaurus IAMM

EAU USEE ; ABSORPTION DE SUBSTANCES NUTRITIVES ; COMPOSE PHENOLIQUE ; BANANE ; HUILE D'OLIVE

Résumé :

The adsorption of phenolic compounds from olive mill wastewater (OMW) has been investigated as a function of adsorbent dose, pH and contact time. The results showed that the increase in the banana peel dosage from 10 to 30 g/L significantly increased the phenolic compound adsorption rates from 60 to 88 percent. Increase in the pH above neutrality resulted in the increase in the phenolic compound adsorption capacity. The adsorption process was fast, and it reached equilibrium in 3h contact time. The equilibrium process was described well by the Langmuir and Freundlich isotherm models with maximum sorption capacity of 688.9 mg/g of phenolic compounds on banana peel at 30°C. Banana peel, an inexpensive and easily available material, can be an alternative to more costly adsorbents used for the removal of phenolic compounds from olive mill wastewater (OMW).

L'adsorption des composés phénoliques des eaux usées d'huile d'olive (OMW) a fait l'objet d'une étude visant à évaluer la dose adsorbante, le pH et la durée du contact. Les résultats ont montré que si l'on accroît le dosage des pelures de banane de 10 à 30 g/L, le taux d'adsorption des composés phénoliques augmente significativement, en passant de 60 à 88 pour cent. L'élévation du pH, jusqu'à atteindre la neutralité, a eu comme résultat l'augmentation de la capacité d'adsorption des composés phénoliques. Le processus d'adsorption s'est avéré rapide et il a atteint l'équilibre après un temps de contact de 3 heures. Le processus d'équilibre a été décrit d'une manière appropriée par les isothermes de Langmuir et Freundlich avec une capacité d'adsorption maximale de 688.9 mg/g de composés phénoliques sur les pelures de banane à 30°C. Les pelures de banane, matériel économique et facilement disponible, peuvent représenter une alternative aux adsorbants plus coûteux utilisés pour l'élimination des composés phénoliques des eaux usées d'huile d'olive (OMW).

Congrès :

2. MELIA Workshop Technological Perspectives for Rational Use of Water Resources in the Mediterranean Region, 2008/10/29-2008/11/02, Marrakesh (Morocco)

Cote :

En ligne

Lien permanent :

http://www.iamm.ciheam.org/ress_doc/opac_css/index.php?lvl=notice_display&id=39454

En ligne :

http://om.ciheam.org/article.php?IDPDF=801193

pmb