Scientific production
"The scientific production of the CIHEAM Montpellier is the fruit of collaborations by our teaching-research staff, associated experts, students and research partners. The CIHEAM publications policy has long been committed to free access and knowledge-sharing."
---
Scientific production of LAMES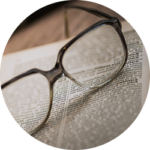 The scientific production of the CIHEAM Montpellier is the fruit of collaborations by our teaching-research staff, associated experts, students and research partners.
The CIHEAM Montpellier references the scientific publications and communications of the Laboratoire d'accueil méditerranéen en économie et sciences sociales (LAMES) in its MeditAgri documentary database specialised in Mediterranean agriculture, food and sustainable development. They are also indexed in other bibliographic databases and open national or international archives: HAL, Agris (FAO), Web of Science, Cab Abstract, Google Scholar, etc.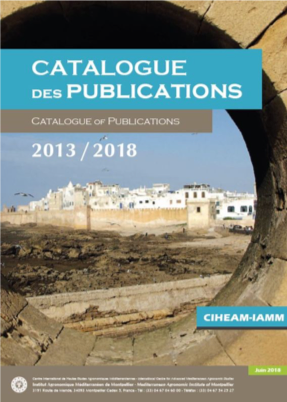 A "Catalogue of publications" is published every five years. The latest edition presents the scientific production of the LAMES scientific team over the period January 2013-June 2018. It reflects the scientific activity of the Institute and the competences of the staff in the following thematic areas:
Family agriculture & agricultural land
Sustainable food & food security
Design and evaluation of sustainable agricultural production systems
Evaluation of agro-ecological performance
Sustainable regional rural development
Environment, biodiversity and ecosystem services
Local quality products, quality signs, protection of local know-how
Food system: analysis of sectors, agro-logistics, value chains and markets.
---
A commitment to joint publications
The scientific productions of the CIHEAM Montpellier have always been accomplished as joint publications with numerous operators in our Mediterranean network.
Research carried out in partnership, open to the Mediterranean and southern countries

---
Open access production of the LAMES
The CIHEAM publications policy has long been committed to free access and knowledge-sharing. All CIHEAM publications are open – from its collections of works (Options Méditerranéennes and Mediterra) to its review New Medit, specialised in agricultural economics and referenced in the Web of Science.
The Mediterranean Documentation Centre contributes to promoting the scientific works of the LAMES researchers and teaching-research staff in collaboration with regional, national and international networks. Its aim is to enhance their visibility abroad and to open science to all our research themes.

OpenMeditAgri presents the Institute's free access scientific productions and a HAL institutional portal was opened in 2019: CIHEAM Montpellier open archives.
70% of the Institute's scientific productions since 2015 are available as open access resources.
---

Access our recent publications