Premises & Facilities
"You are organizing a conference, a course or an event in Montpellier? Our infrastructures and our teams meet your needs."
---
Rooms accessible to everyone

The Residence and some studios, as well as our classrooms and the "Grand Amphi" are accessible to people with reduced mobility (PRM).
---
Comfortable and equipped rooms
Class/meeting rooms
Two rooms allow group meetings or plenary sessions during your events. Located near the large amphitheater, they are bright, are equipped with a video projector, a dedicated wifi connection, as well as a videoconference system.
Room 24: capacity of 30 seats / 25 computer workstations
Room 25: capacity of 45 seats / 20 computer workstations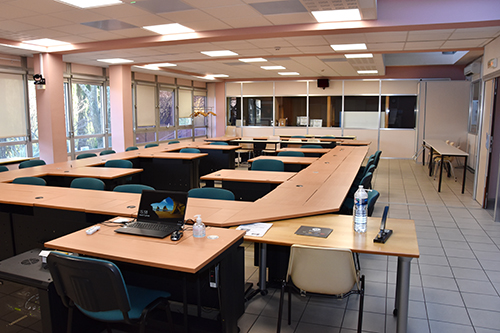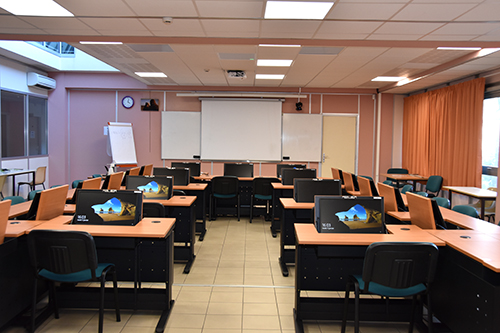 Other smaller rooms benefit from the same facilities.
An exhibition hall is connected to the Grand Amphi (168 m2), close to the meeting rooms.
Large Amphitheater
Recently restored with techniques and materials that are both innovative and durable (earth plaster, rammed earth), it offers exceptional acoustics and is equipped with fixed conference and video-conference systems facilitating the setting up of simultaneous translations, video recording or courses/conferences in bimodal, face-to-face and/or remote.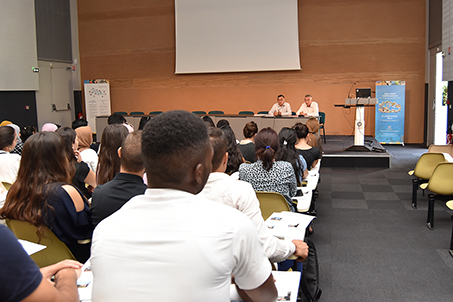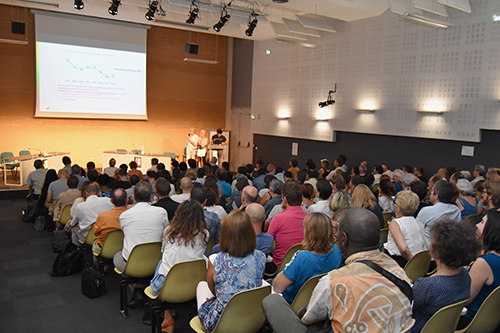 ---
Support for the organization
Free parking (40 spaces)
Office service (photocopies, ...)

Other on-demand services (simultaneous translation, video recording, etc.)
---
On-site hosting
In a 7 ha wooded park, our residence can accommodate nearly 114 people. It was built in 2006-2008 according to HQE standards, and offers great comfort.
The institute's car park is available to residents and the studios are equipped with wifi.