ABOUT US
"Our vision is that of a Mediterranean basin characterised by a spirit of cooperation while benefiting from balanced development, efficient and sustainable agriculture and prosperous rural territories. The current Mediterranean backdrop encourages us to work tirelessly to ensure that this vision comes to fruition."
---
Almost 60 years of experience...
The CIHEAM Montpellier is one of four institutes of the International Centre for Advanced Mediterranean Agronomic Studies (CIHEAM), an intergovernmental organisation founded in 1962. We contribute to fulfilling the strategic priorities of the CIHEAM (PACMED2025) and implementing the SDG within the Mediterranean basin via a socio-economic approach; our areas of expertise and fields of action focus on the following themes:
| | |
| --- | --- |
| | Zero waste: knowledge & know-how, natural resources & energies and food. |
| | Sustainable agricultural and food systems: incorporation of local agri-food sectors into the value chains. |
| | Rural territories that are attractive places to live and work in: resilience of Mediterranean agro-ecosystems. |
| | Risk prevention and conflict resolution: governance in favour of attractive rural and coastal areas. |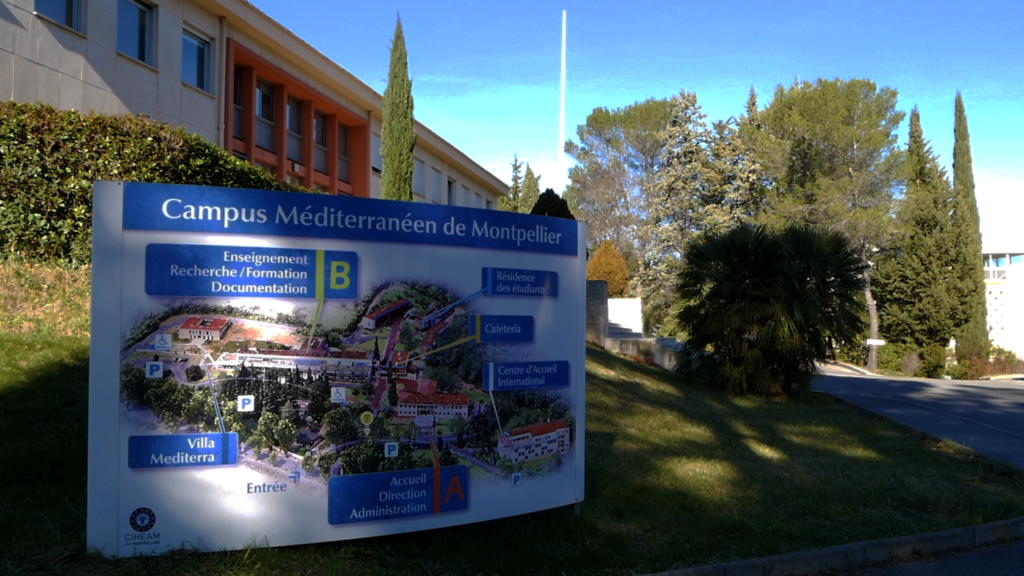 Our teaching activity is underpinned by research and cooperation activities
in phase with the scientific environment of Montpellier (joint research units, Agropolis International, I-site MUSE, etc). In this outstanding scientific environment, the CIHEAM Montpellier stands where the Mediterranean meets Europe. Systematically conducted in partnership with institutions and individuals within the Mediterranean basin, our activities have led to the development of reliable networks over many years. Our alumni support these networks and activities long after they have been in Montpellier!
---
Our advantages
A wide choice of courses on our specialist themes: M2, Master of Science, supervision of doctoral students, continuing vocational education or French as a foreign language.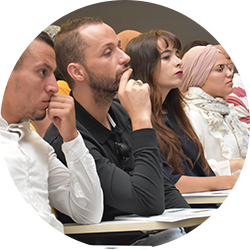 • Distance prerequisites are available to M2 students to upgrade their knowledge before the beginning of the academic year, as our students come from different backgrounds (agronomists, economists, geographers, etc.). • Our network of partners provide a wide range of learning environments and research subjects.
Scientific experts specialising in Mediterranean issues
who contribute to our teaching, research or expertise activities to the benefit of the Mediterranean states and their constituent regions. These activities draw on our international networks and the scientific environment in Montpellier, which is extremely rich in the fields of interest to us.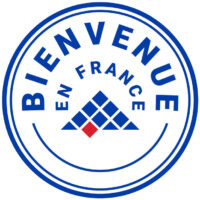 Some 95% of international students
, primarily from CIHEAM member states as well as from other countries, are accommodated every year. Intercultural exchange is one of the key elements in accomplishing our missions: the quality of the student welcome is of the utmost importance to us, and the fact that we have been awarded the "Bienvenue en France" label testifies to our know-how in this field.
Competent and dedicated teams provide high-quality personal and scientific accompaniment
in terms of both project management and learning pathways or with regard to daily campus life, which can often be complicated for foreigners.
Our Centre for French as a foreign language (CFLE) facilitates the integration of our students
, by enabling them to learn not only a foreign language but also cultural codes. This centre is also open to partners within the local scientific community.
A Mediterranean campus managed through a sustainable development approach:
built in 2012 in accordance with the HQE standards (high environmental quality) and nestling in 7 hectares of parkland, the residence can accommodate a hundred students. The campus is equipped to accommodate individuals with reduced mobility.

The CIHEAM Montpellier
From its early beginnings...
...to the present day