Quality Approaches
"Since 2006, we have adopted a process of questioning, measuring your satisfaction and our results and adjusting our practices in order to continuously improve."
---
An integrated approach
Since 2006, the CIHEAM Montpellier has been committed to an approach of continuous improvement which constantly gives its professional practices fresh momentum. This approach accompanies our projects and evolves over time.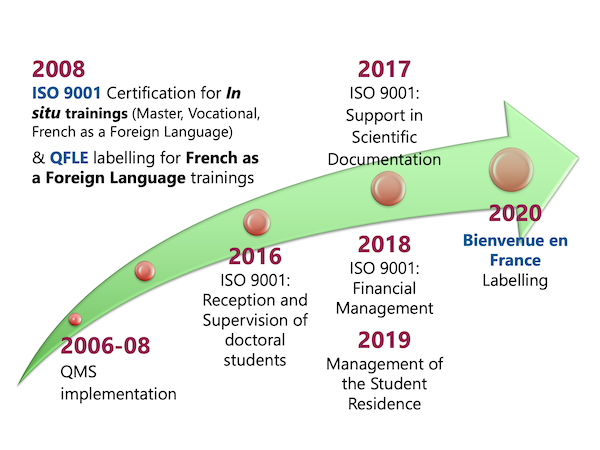 ISO 9001 certification attests to the quality of our approach: risk analysis, anticipation, attentiveness to our stakeholders (students, backers, trustees, etc.) and the ability to identify and remedy shortcomings. This certification concerns all the educational activities undertaken at the Institute. The support services are also concerned, as they ensure that the training programmes are implemented correctly.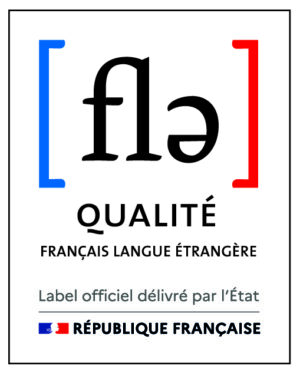 Since 2008, the French Foreign Language Center has also been awarded the Qualité FLE label.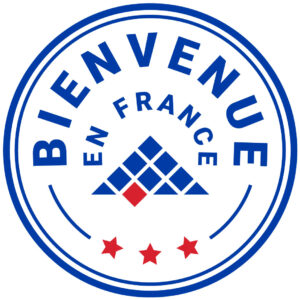 In 2020, we obtained the "Bienvenue en France" label, which bears witness to our know-how in terms of welcoming foreign students: information, administrative support, quality of life and accommodation, accompaniment by teaching staff and post-graduate supervision of our students.
---
Activities certified ISO 9001
The quality management system (QMS) concerns eleven activities operating in synergy.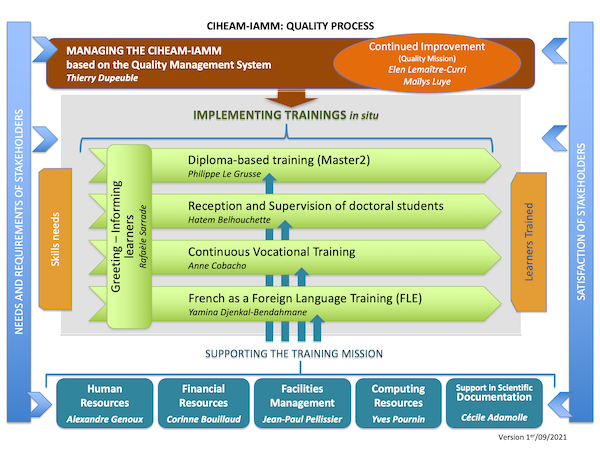 ---
The management's objectives: a framework for our actions
Our priority objectives in terms of teaching and training, as well as research and cooperation, are presented in the Establishment Project (2019-2022). The quality approach provides us with the tools and methods to collect the data useful to governance; it helps us anticipate and adjust our actions through strategic objectives (SO):
SO1: To maintain the excellence and complementarity of the CIHEAM Montpellier by renewing scientific themes
SO2: To satisfy the development objectives and needs in the Mediterranean basin by calling on the skills and experience of the CIHEAM Montpellier
SO3: To promote our expertise and competences more effectively
SO4: To recruit, train and maintain a highly competent team
SO5: To maximise the financial resources against a backdrop of structural budget deficit
SO6: To organise an internal support mechanism dedicated to projects
OS7: To become a delegate cooperation operator for the EU at the level of the CIHEAM
SO8: To make PACMED 2025 operational through joint actions with the CIHEAM