1st SCOOP Seminar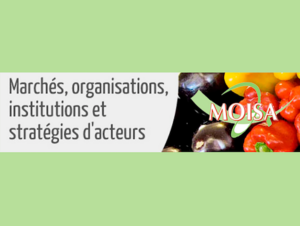 "Cross-views on the SSE in food systems"
Seminar on cooperatives and the social and solidarity economy in agricultural and agri-food sectors.
June 20, 2022 - from 2 p.m. to 5:30 p.m.
Institut Agro Montpellier (hybrid mode)
For this first seminar, we bring you into the world of the SSE through the history of these forms of organization, a focus on the diversity of SSE organizations (from cooperatives to other "Unidentified Organizations" that are the SCIC, SCOP, or SCA, etc.) and finally an overview of the theories mobilized in this field.
>> Registration (free but compulsory)
: before 17 June, 2022
Contacts
Myriam KESSARI
(CIHEAM Montpellier)
Louis-Antoine SAISSET
(L''Institut Agro Montpelllier)
Leïla TEMRI
(L''Institut Agro Montpellier)
>> Programme
CAPMED & SDG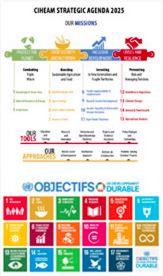 Télécharger le CAPMED