2nd SCOOP Seminar: Seminar on Cooperatives and the Social Solidarity Economy in the Agricultural and agri-food sectors
The second SCOOP seminar (SSE and Food Systems Cooperatives) of the UMR MOISA will takes you on a journey through the SSE on Tuesday, May 9th from 2pm to 5pm at the Institut Agro Building 11 room 101, and in hybrid mode, on the theme "Institutional contexts and constraints for SSE organizations - A world tour in 180 minutes"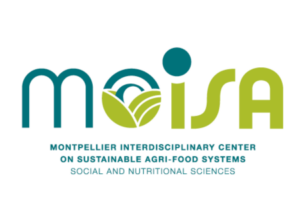 With as speakers :
Nadine RICHEZ-BATTESTI, Aix Marseille University SSE Europe: "How do contexts play a role in the development of the SSE?"
Yasmine BOUGHZALA, Higher Institute of Management of Tunis, "Social entrepreneurship in Tunisia: its constraints in an unconsolidated institutional context".
Fabio BURIGO, Universidade Federal de Santa Catarina-UFSC "Trajectories of rural and solidarity cooperatives in Brazil: what roles for the State and civil society?"
Registration is free but mandatory before Friday, May 5th, 2023.
Contacts:
Detailed program
Registration