For its 60th Anniversary, the CIHEAM Montpellier brings Mediterranean Youth to the fore!
Montpellier, France – November 29 and 30, 2022.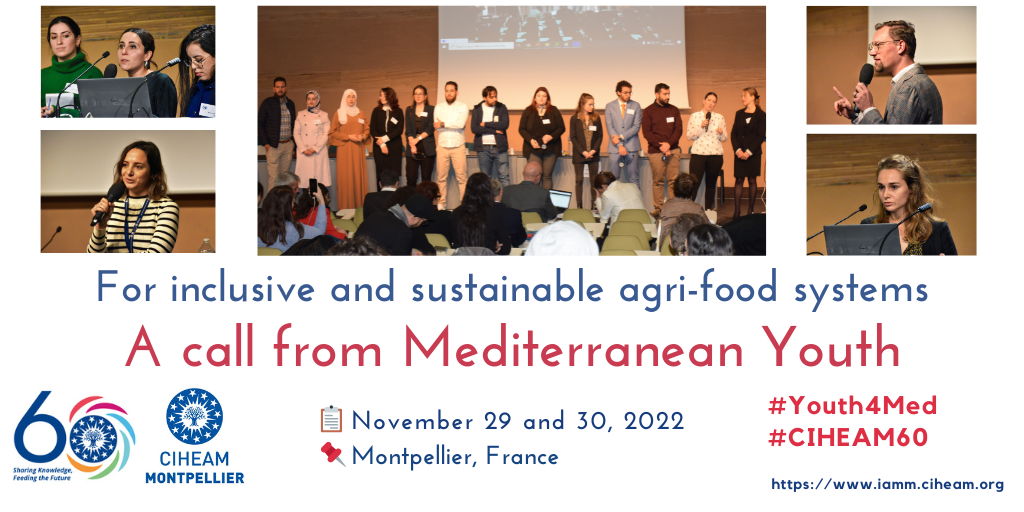 Rather than celebrating the 60th Anniversary of both the CIHEAM and its Mediterranean Agronomic Institute of Montpellier (CIHEAM Montpellier) by looking in the rear-view mirror, a hundred young Mediterranean coming from the 13 CIHEAM member countries caught a glimpse of the future in front of a large audience, on November 29 & 30, 2022 in Montpellier.
Even though they could express concerns about the deepening and multiplication of existing regional crises and their impacts on food-security and territorial stability, they mainly presented their assessment and aspirations; their vision for more sustainable and inclusive agrifood systems in the Mediterranean.
This event provided a pool of international experts, mostly coming from organisations and partner institutions of the CIHEAM (Union for the Mediterranean, Centre for Mediterranean Integration, CARI Association, Plan Bleu, Parliamentary Assembly of the Mediterranean, the Intergovernmental Panel on Climate Change, …) as well as European, national and regional elected representatives, an opportunity to tackle their analysis and proposals. A high-level panel which successively addressed the following topics:
Sustainable and inclusive agrifood systems in the Mediterranean of tomorrow, in the light of the lessons of history and the scenarios of the future;
The management of current crises by governments and the measures that need to be taken to address long-term problems;
The adaptation of technical and financial cooperation mechanisms to better respond to future challenges and current emergencies;
and whose debates were of high quality.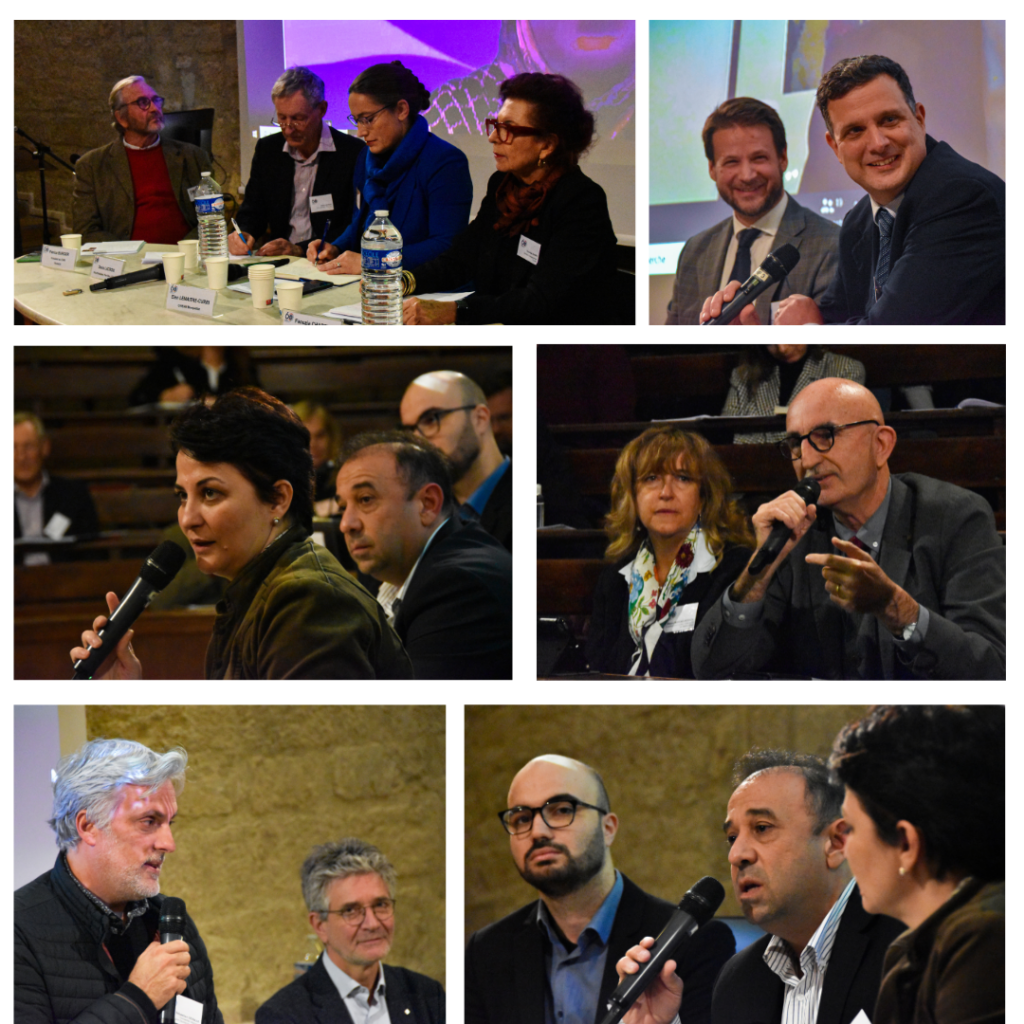 ---
Discussions were held in three emblematic places of the city, as regards production and share of knowledge: the Faculty of Medicine, the House of International Relations and the CIHEAM Montpellier.
This work should culminate in the publication of a White Paper initiated last July, in which visions and recommendations for the future of Mediterranean agrifood systems will be proposed, focusing on the following subject areas:
- Which rural world in 2050?
- Which agricultural model(s) in 2050?
- What training, what research, and what agricultural advice in 2050?
- What regional cooperation and solidarity mechanisms in 2050?
To be followed!