A call from Mediterranean Youth for sustainable agri-food systems
To celebrate its 60th Anniversary, CIHEAM gives voice to Mediterranean Youth.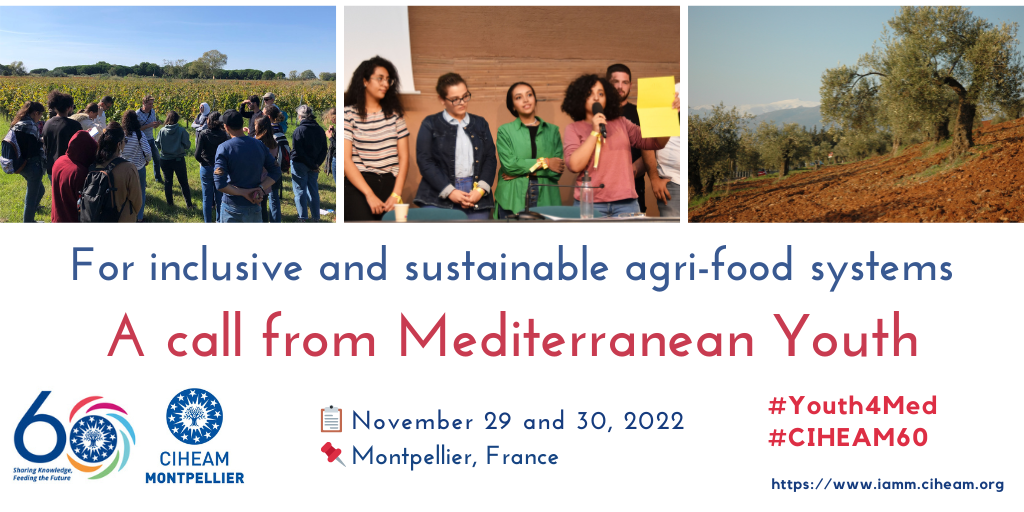 As part of the celebrations for his 60th Anniversary, on 29 and 30 November, the CIHEAM, together with CIHEAM Montpellier, is organizing in Montpellier two days of discussion on the contribution of Mediterranean youth to the following challenges:
🔸 Sustainable and economic management of resources, in the context of climate change
🔸 Reduction of inequalities (North/South, Women/Men, Urban/Rural, Coast/Inland)
🔸 Inclusive governance of young people and women
🔸 Youth employment, including in rural areas
🔸 Healthy and balanced diets.
The objective of the meeting is to succeed in drafting a White Paper including proposals on these 4 themes:
🔹 Which rural world in 2050?
🔹 Which agricultural model(s) in 2050?
🔹 What training, research, and agricultural advice in 2050?
🔹 What mechanisms for regional cooperation and solidarity in 2050?
About 30 Mediterranean young people have been working together since July to develop these proposals.
In Montpellier, they will be shared, together with key witnesses from the Mediterranean world, with a group of politicians and scientists.
Sessions can be followed online:
"Adressing agriculture and food issues in the Mediterranean: What place is there for Youth?"
🔸 Session 1 - November 29, 2022, from 2:00 to 6:15 p.m.: link to the online session
🔹 Session 2 - November 30, 2022, from 9:00 a.m. to 1 p.m.: link to the online session
CAPMED & SDG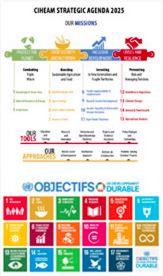 Télécharger le CAPMED