CIHEAM Montpellier at COP15 "Fight against desertification"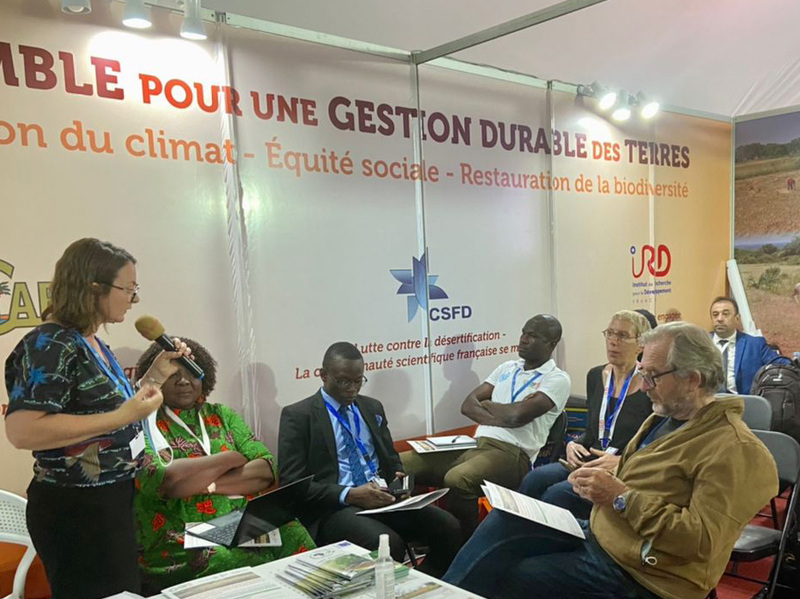 The session "Land governance and the fight against land degradation" on Tuesday 10 May 22, to which CIHEAM Montpellier contributed, introduced the land issue within the framework of land rehabilitation activities, in order to encourage reflection and sharing ideas for the design and implementation of the next phase of the Great Green Wall initiative. It is based on an IRD policy brief prepared by the Montpellier land tenure GIS. Some of the main ideas were briefly exposed in order to allow interactive discussions; the objective being that the participants can in return present testimonies around lived experiences and questions concerning social relations in the broad sense about land and water, or land in connection with the environmental question, the desertification, and land degradation.
Facilitators:
Mélanie Requier-Desjardins, Lecturer-researcher at CIHEAM Montpellier, member of the CSFD and of the GIS Pôle Foncier de Montpellier and of the Desertification Working Group (GTD) of the CARI
Colette Benoudji, GTD Chad
Innocent Antoine Houedji, GTD Benin.
>> Policy brief produced by the GIS Pôle Foncier de Montpellier: https://pole-foncier.fr/
>> COP15: https://www.unccd.int/cop15
>> Find out more about the Desertification COPs: https://www.ecologie.gouv.fr/cop15-sur-lutte-contre-desertification