Désertif'actions 2022
International civil society Summit, 5 to 8 October 2022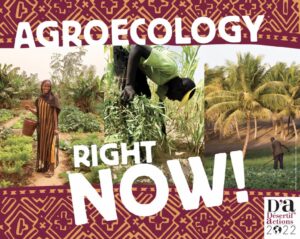 Organised by CARI, an association fighting against land degradation and for ecological transition in countries of the Global South, Désertif'actions gathers in Montpellier every level of civil society: NGOs, scientists, local communities, international institutions, private and public sectors… 
This multi-stakeholder event is unique in that it brings together 300 participants from around the world.
Programme: https://desertif-actions.org/en/session-detail/
Mélanie Requier-Desjardins, teacher-researcher at the CIHEAM Montpellier, is invited as a speaker in Session 5 "Conferences and talks" – Agroecology in the Mediterranean, on October 8, 2022.
The Master students of the CIHEAM Montpellier will also be invested in this high level event as volunteers.
To register: https://desertif-actions.org/en/registration/