FIRST VISIT TO CIHEAM MONTPELLIER BY CIHEAM BOARD CHAIR AND SECRETARY
September 21, 2023, CIHEAM Montpellier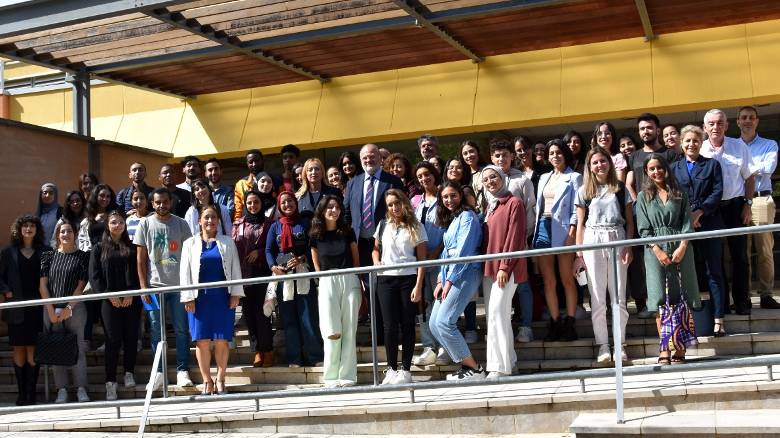 CIHEAM Montpellier welcomed, on Thursday, September 21, 2023, the President of the CIHEAM Board of Directors, Mrs. Frida Krifca, and the Secretary General of CIHEAM, Mr. Teodoro Miano, who took office in April and March 2023, respectively.
During a packed day, the President and the Secretary-General had the opportunity to meet with staff and students, and to learn about the activities of the Montpellier Institute in the fields of education, research, and cooperation, all in pursuit of a common goal: the transition to sustainable and resilient agri-food systems in the Mediterranean.
The presentations specifically highlighted the activities carried out in Albania, both in terms of support for the university system (SmartAl Project) and the facilitation of student and teacher mobility.
Among the presentations of cooperation and research projects, Emirjona and Elda, both Albanian doctoral students at Lames, also presented their work, addressing the challenges of social capital in rural areas and the prospects for the development of geographical indications in rural areas of Albania.
The President and the Secretary-General expressed their keen interest in the activities conducted and their commitment to maintaining a "corporate" dynamic that values the complementarity between the CIHEAM Institutes.