French intensive courses !
CFLE-CIHEAM-MONTPELLIER with you for 40 years!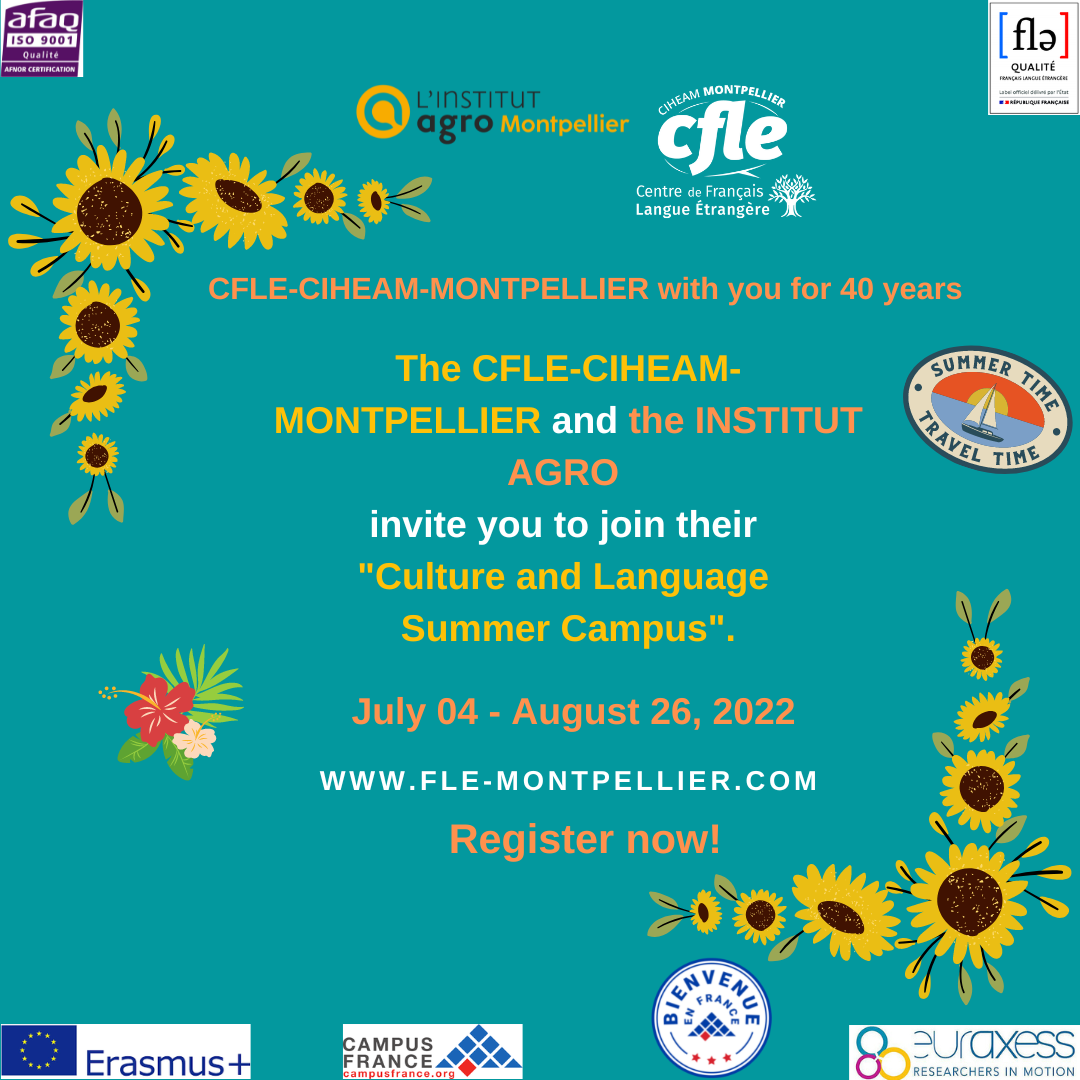 To prepare your September projects in a pleasant way, we invite you - in collaboration with the Institut Agro - to strengthen your mastery of French during our intensive "Language and culture" Campus. It will take place from July 4 to August 26, 2022 at CIHEAM Montpellier.
Audience:
For all levels
Duration:
2 to 8 weeks
Formulas:
9h, 15h or 20h / week
>> Contact:
cfle@iamm.fr
>> Prices
>> Online registration
>> More information