MED-Amin: Third and last Bulletin on 2023 harvest forecasting in the Mediterranean region.
« Unexpected degradation at end of season in some Western Mediterranean areas »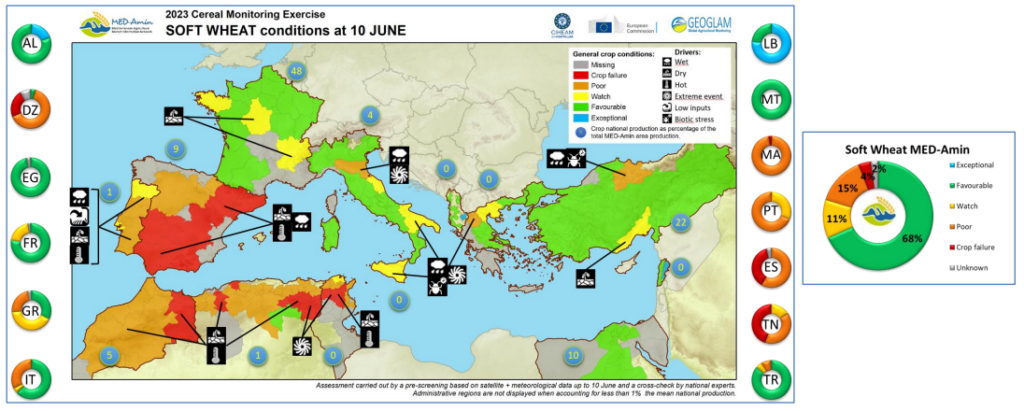 Rainfall in the Maghreb and the Iberian Peninsula arrived too late to bring a beneficial effect on crops. Crop failures occurred in several important grain-producing regions of Spain, Morocco, Algeria and Tunisia. In other areas, crop growing conditions remained favourable despite a clear degradation due to over-wet conditions prevailing before harvest operations in parts of Türkiye, Italy and Greece. New France regions are under the spot-light after a new-coming dry spell.
Consult the Bulletin