Proceedings of the 3rd CIHEAM MedForum 2021
>> P
roceedings : https://www.iamm.ciheam.org/download/164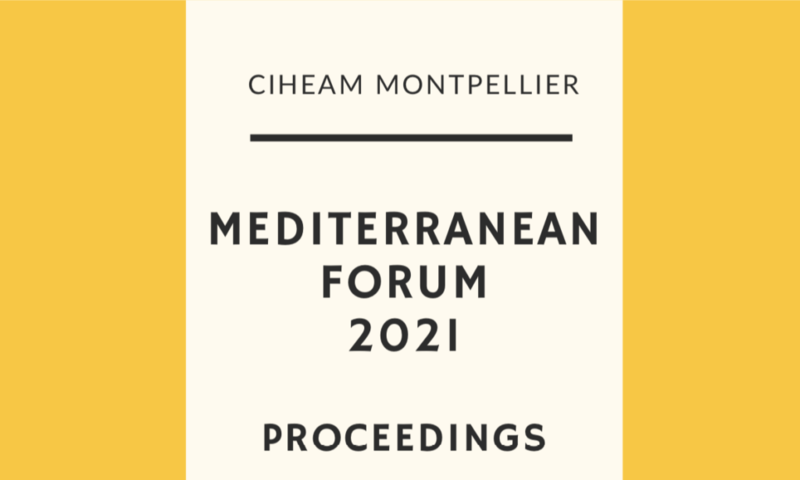 These proceedings cover the three main thematic sessions of the 3rd MedForum, namely, agroecological practices improving ecosystem services, innovation in the agriculture and agri-food sectors as a means of strengthening the sustainability of value chains in the Mediterranean countries, and the institutional and policy frameworks needed to strengthen the inclusion and participation of vulnerable actors in the value chain at local, regional and national levels around the Mediterranean.
>> Learn more about the latest CIHEAM Mediterranean Forums
>> Discover the CIHEAM Montpellier PhD platform
The proceedings of the 3rd Mediterranean Forum organized by CIHEAM Montpellier "Understanding the current status, emerging challenges, global uncertainties and coping mechanisms of agriculture and food systems around the Mediterranean" has been published. The book contains contributions from 47 authors.