RUR'UP Project: First International Summer School

From July 17 to 23, 2022 in Pindos (Greece), as part of the Erasmus+ RUR'UP Project and its "Sustainable development of peripheral rural areas" training, students from CIHEAM Montpellier joined a group of more than 25 participants from 7 Universities and Higher Education Centers in Europe (Ireland, Croatia, Bulgaria, Finland, Romania, France and Greece) to participate in an international summer school in the Pindos region, Greece.
For 7 days, students from different backgrounds worked in international teams and combined classroom and field activities. They had the opportunity to exchange with local actors and put into practice the knowledge acquired during the RUR'UP online training, which took place between March and June 2022.
After a first moment of "icebreaker" where the participants met face-to-face with their online course comrades, it was time for an intense week of training and practice. More concretely, the RUR'UP Summer School has enabled our students to:
Improve their understanding of the social, environmental and economic characteristics of peripheral rural areas in their regional contexts;
Acquire knowledge on the multi-stakeholder participatory approach of these areas;
Acquire awareness of the various existing innovations and learn about the innovation process and its transferability from innovative processes to other contexts;
Put into practice international collaborative work, and 100% English!
RUR'UP: an innovative training in every sense of the term
The RUR'UP training and Summer School marked a turning point and gave meaning to innovation in training and education, both for the scientific content and the methodological approach, or for the certification of acquired knowledge :
A focus on agricultural systems with high natural and territorial value and peripheral rural areas in Europe;
Pedagogical tools and innovative evaluation methods: modules based on concrete case studies, implementation of active pedagogies, peer and inter-university evaluation system, discussion forums with local actors, etc.
Certification of acquired knowledge through Open Digital Badges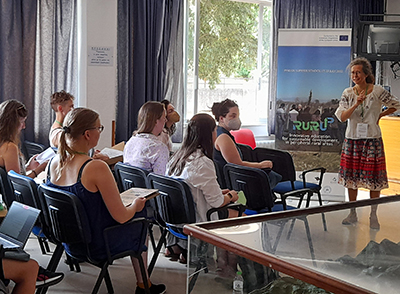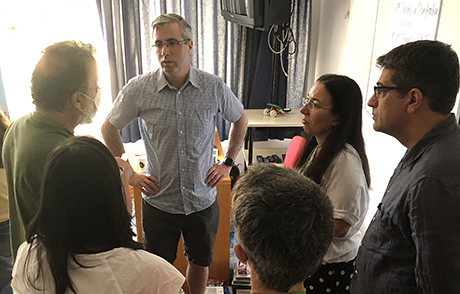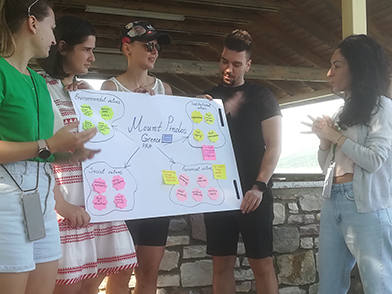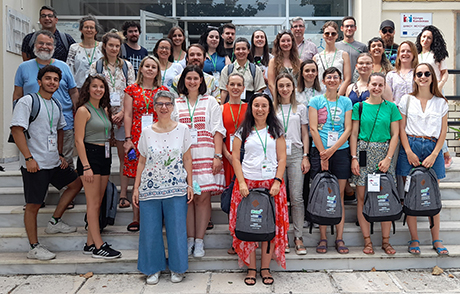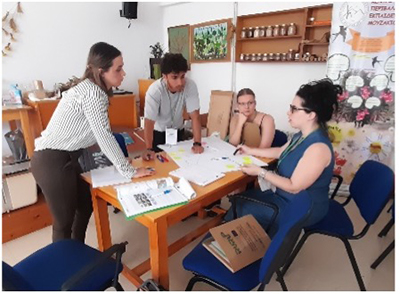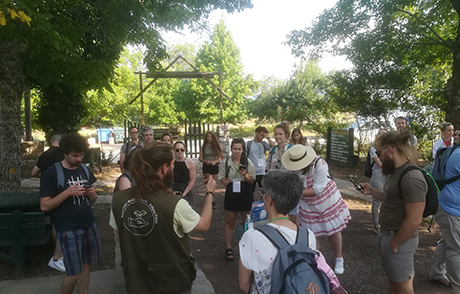 A first edition and possible sequels
The feedback from the students and all the participants was very positive, they were very satisfied to have taken part in this major event of the RUR'UP project: a great success that needs to be repeated. Continuations of online training with new European universities are already being studied for the next school year. Join us on this 100% sustainable adventure!
>> Download the Summer School presentation
The Erasmus+ RUR'UP project and the "Sustainable development of peripheral rural areas" training are carried out in France by the CIHEAM Montpellier.
Coordination and contact: Maite Puig de Morales (puigdemorales@iamm.fr)
CAPMED & SDG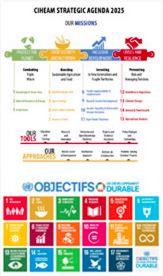 Télécharger le CAPMED