Special call for the Lebanese Alumni of CIHEAM Montpellier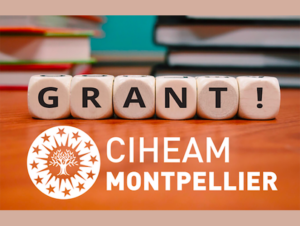 In the context of the continues collaboration with Lebanese Institutes in many scientific projects, elaboration of Ph.Ds. and common master programmes, and with solidarity to the current critical situation in Lebanon, the CIHEAM Montpellier has launched a special call aiming to support research programmes, technology transfer, and innovative initiatives.
6 candidates selected:
Following this call for applications launched on December 17, 2021 to support projects led by former CIHEAM Montpellier students from Lebanon, 9 applications were received, 8 of which were eligible. 6 candidates were finally selected and will soon be contacted by teacher-researchers from the Institute to finalize their work project and the conditions for their reception in Montpellier. Congratulations to the winners.
>> Contact :
Georgios KLEFTODIMOS
>> Details of the jury's deliberations and the evaluation of the applications