Sustainable development objectives: energy renovation of our buildings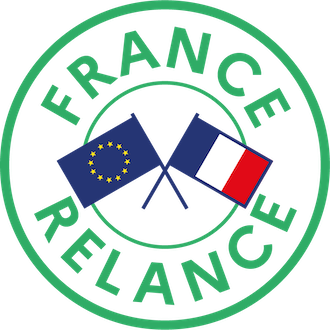 Our energy rehabilitation project for buildings has been selected among the 4,214 energy renovation projects, for 2.7 billion €, selected following the national strategic public real estate conference of 14 December 2020 chaired by the Prime Minister, in the presence of Bruno Le Maire, Minister of the Economy, Finance and Recovery, Frédérique Vidal, Minister of Higher Education, Research and Innovation, Olivier Dussopt, Minister Delegate in charge of public accounts and Emmanuelle Wargon, Minister responsible for Housing.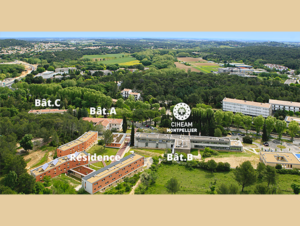 This project is part of an unprecedented global energy renovation program for State public buildings, higher education and student life as part of #France relaunch. This government program is guided by three priorities: the ecological and economic efficiency of the recovery, support for young people and territorial balance. With a reduction from 400,000,000 to 500,000,000 kWhef expected at the end of the work, France Relance's investment will significantly reduce CO2 emissions and the carbon footprint of the State's real estate stock. All the projects selected will favor artisans, very small businesses and SMEs throughout France, in all regions. In addition, this investment will be a lever for employment and skills: it is estimated that it will allow the creation of 20,000 jobs over 2021-2023. The CIHEAM-Montpellier project consists in carrying out the energy renovation of our teaching and research building, in particular with the replacement of all the frames and the insulation of the roof terrace. Our amphitheater will be equipped with a new air conditioning heating system and photovoltaic panels will be installed in the parking lot adjacent to the building. In addition to the expected gains in operating costs, this real estate project will also offer students and agents a safe and modern working environment, perfectly suited to the energy challenges of the next 30 years. The energy renovation works included in the project are key issues in the recovery plan. They will make it possible to significantly reduce energy consumption and thus generate significant savings for the State while helping to reduce greenhouse gas emissions.