The NATAE project is now launched!
The NATAE project (Fostering Agroecology Transition in North Africa Through Multi-actor Evaluation and Networking) is a 4-year project funded by the European Research Executive Agency (REA) under the Horizon Europe Programme.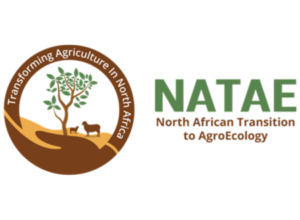 The project went into force in December 2022 joining 22 European and non-European partners and aiming to foster agroecological transition in North Africa. Bringing together a multidisciplinary and multi-actor consortium (research and education institutions, international organizations, and local NGOs) mostly from around the Mediterranean, it will identify optimal combinations of agroecological practices and develop a replicable methodology to design locally-tailored strategies for AE transitions.
The NATAE project consortium met and launched the project on 19 January 2023 during the project's virtual kick-off meeting. The meeting objectives were to :
1) restate objectives of the project and establish a good understanding of the deliverables and related activities,
2) present the living labs context and challenges in the project,
3) clarify grant agreement requirements,
4) present and identify relevant project management tools for NATAE implementation and governance and
5) review the next activities of the project and associated meetings.
The virtual kick-off was the first occasion where the project consortium, even if virtually, with the presence of the Advisory Board and with the participation of the project's Project Officer and Research Policy Officers from DG AGRI.
🔎 For more information on the NATAE project: https://www.natae-agroecology.eu/