The University of Agriculture of Tirana (UBT) (Albania) at CIHEAM Montpellier
Pr. Dr. Fatbardh Sallaku, Rector of the Agricultural University of Tirana (UBT) (Albania), as well as ten Professors from the different departments of the UBT are received from June 20 to 24, 2022, as part of a tailor-made training developed by CIHEAM Montpellier teams.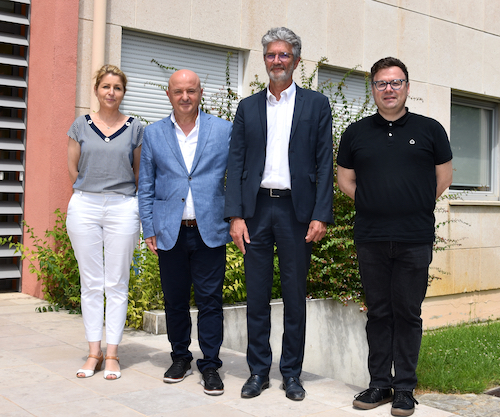 The objective of the 2 institutions is to discuss methods for designing, analyzing and evaluating the performance of agricultural production systems in the face of climate change and socio-economic issues, as well as on the use of tools dedicated to agricultural advice. More broadly, and within the framework of the new Albanian agricultural strategy, the objective is to develop, in the short term, a training program for Albanian agricultural producers.
>> Programme