TREES AND FORESTS FACING GLOBAL CHANGE: MEDITERRANEAN COUNTRIES AT THE FOREFRONT
Posted on October 23, 2023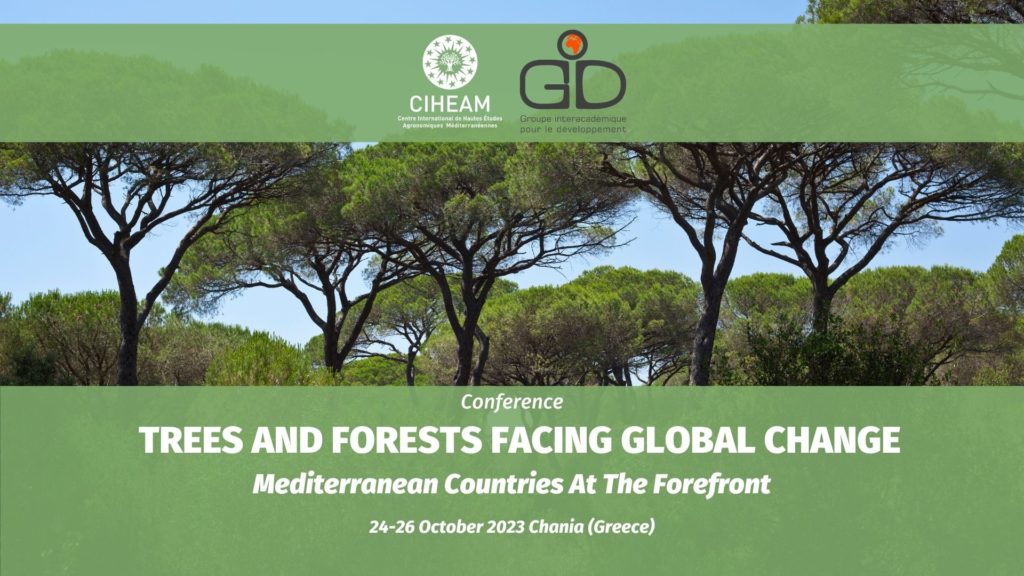 The Groupe Interacadémique pour le Développement (GID) and the International Centre for Advanced Mediterranean Agronomic Studies (CIHEAM), with the support of the Académie d'Agriculture de France, the European Forest Institute (EFI), and the technical support of the Food and Agriculture Organization of the United Nations (FAO), are organizing the 10th PARMENIDES Conference to be held at the CIHEAM Institute in Chania (Greece) on 24, 25 and 26 October 2023: "Trees and forests in the face of global change: Mediterranean Countries At The Forefront".
Mediterranean countries face considerable challenges in securing the future of their woodlands. They have to cope with major climatic, demographic, socio-economic, and cultural changes, while at the same time meeting new expectations of society for a wide range of goods and services at the interface of several sectors (forestry, water, agriculture, industry, tourism, health).
The conference features nine round tables in three sessions:
Strengthening Mediterranean forest ecosystems and their evolutionary potential
Optimising synergies between sectors of activity and Mediterranean forest goods/services
Responding to climate and societal challenges
The aim will be to set out the issues at stake (degradation, desertification, wildfire, bioeconomy, etc.), share recent data and experiences, and, lastly, put forward recommendations on prevention and adaptation, value enhancement, research and training, and regional cooperation.
Back to PARMENIDES IX "Sustainable management of river basins in the Mediterranean".
Program GID - CIHEAM - Parmenides X Conference