Vacancy: post-doctoral position in quantitative environmental geography/geomatics
Within the scope of the GRANULAR Horizon Europe project.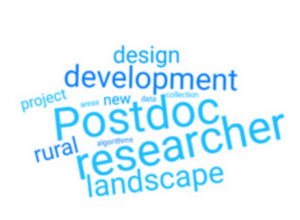 CIHEAM Montpellier is looking for a postdoctoral researcher to develop novel indicators and conduct analyses related to climate neutrality and food systems in EU rural areas.
Job specifications
Starting date: April 2023
Contract duration: fixed term contract of 24 months
Full-time
Location: Montpellier, with occasional travels in different EU member states
Context
GRANULAR (Giving Rural Actors Novel data and re-Useable tools to Lead public Action in Rural areas) is a newly awarded project under the Horizon Europe programme gathering 23 European partners (academic institutes, international organisations, NGOs, rural networks, and local authorities).
This four-year project will generate new insights for characterising rural diversity based on a multi-actor and interdisciplinary approach. Insights from Multi-Actor Labs (MALs) will help modellers to generate novel datasets using a wide range of methods and data, such as remote sensing, crowd-sourced data, mobile phone data and web scraping. This will then be combined with a variety of existing institutional data to derive indicators to measure resilience, well-being, quality of life and attractiveness in rural areas.
GRANULAR will directly support concrete policies, by informing rural action with the opportunities and requirements in terms of data-collection methods and indicator development to enhance and support the co-creation and co-learning with multiple actors in rural areas. After ensuring the scalability of the results, datasets, data visualisation and other tools will be made available on a dedicated platform designed by, and for, rural actors and rural policy-makers.
Coordinated by CIHEAM Montpellier, GRANULAR gathers 23 European partners (academic institutes, international organizations, NGOs, rural networks, and local authorities).
Role
The postdoctoral researcher will contribute to developing conceptual frameworks and to derive spatially-explicit indicators and metrics1 on climate-neutrality of rural communities and on territorial food systems. The aim is to develop frameworks capable of linking different scales (conceptually) and of connecting spatial datasets and indicators to support spatially explicit decision-making in rural areas.