ENPARD Méditerranée
European Neighbourhood Programme for Agriculture and Rural Development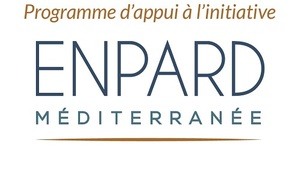 ENPARD is a political initiative launched by the European Union in 2011 with the aim of strengthening the partnership between the EU and neighbouring countries in the field of agricultural and rural policies and promoting sustainable agriculture and balanced territorial development as factors of stability as well as economic and social progress.
For this purpose, the idea is to build an inclusive dialogue bringing together all the groups of actors involved in agricultural and rural development at national, sub-regional and regional levels. Particular emphasis is attached on participatory and integrated approaches, notably in order to involve civil society and local actors in the identification of priority challenges and needs and in the elaboration and implementation of innovative and long-term agricultural and rural development policies.
Objectives
Through this partnership and this enhanced dialogue, the ENPARD South Support Programme pursues a threefold objective:
Improve living conditions in rural areas, particularly through diversification of activities;
Increase agricultural productivity and improve the marketing of products through the valorisation of domestic production and convergence with international quality standards;
Strengthen the overall governance of agricultural and rural issues through the consolidation of professional organisations and institutions capacity.
Activities
In order to support the emergence of this participatory and inclusive national dialogue, a think tank gathering representatives of all groups of actors working for rural and agricultural development is constituted in each country whose aim is to identify the main challenges and issues facing rural territories and agriculture in their respective country, to determine the needs and constraints faced by stakeholders, and to formulate proposals to policy makers to help the respective governments in adopting balanced and sustainable agricultural and rural policies.
To this end, these think-tanks, supported by the CIHEAM-IAMM team of the ENPARD South Support Programme team, regularly organise national workshops, sub-regional and regional seminars to discuss the challenges and issues previously identified with participants involved in the rural and agricultural development of the partner countries.
Capitalisation documents are drafted upstream and downstream of activities in order to fuel the debates, to enhance the discussions, to share experiences and reflections that occur during these meetings and to make operational recommendations to policy-makers.
Results and impacts
Increase the involvement of civil society stakeholders in the formulation and implementation of agricultural and rural development policies;
Fuel policymakers with new ideas and solutions to promote a balanced development of territories and a sustainable growth of the agricultural sector;
Influence the formulation of the new agricultural and rural development policies through the discussions and work carried out within the framework of the program;
Promote agriculture and the development of rural areas as central factors for the economic development in these partner countries, the improvement of the living conditions and stability of the Mediterranean basin;
Reinstate agriculture and rural development as central issues in the cooperation between the European Union and its southern neighbourhood;
Pre-identification and assistance in setting up pilot action programs.
Main publications
Newsletter
http://shoutout.wix.com/so/0LaX_DD_?cid=aa170433-3c04-4710-8c37-4d18ea906936#/main
Brochure
http://media.wix.com/ugd/a4c13c_5d8a9e48020b4193a953819d5fb283a0.pdf
Publication du séminaire régional
http://media.wix.com/ugd/a4c13c_0f2fc4902bfd4db78e7ff8062f49bf5e.pdf
More information
Contact
Jean-Paul PELLISSIER - CIEAM-IAMM - pellissier@iamm.fr