GRANULAR
Giving Rural Actors Novel data and re-Useable tools to Lead public Action in Rural areas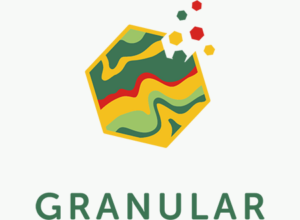 Departing from an updated conceptualisation of rurality based on the multi-dimensional nature of contemporary rural-urban interrelations and interdependencies, GRANULAR will generate new insights for characterising rural diversity.
Led by CIHEAM Montpellier, GRANULAR gathers 23 partners (academic institutes, international organisations, NGOs, rural networks and local authorities) and will use participatory methods in 16 pilot territories across Europe in order to capture the complexity of challenges faced by rural areas with a local stakeholders' perspective.
The project is structured in 7 work packages with many inter-linkages and will contribute to current scientific discussions through:
(i) advancement of concepts to characterise rural diversity and grasp rural proofing;
(ii) novel methods to generate data relevant to rural areas, and new thematic datasets;
(iii) empirical findings from Multi-Actor Labs and from data analyses for specific topics.
All partners will contribute to the design of data, indicators and tools. Co-construction will ensure that GRANULAR takes stock of local realities and needs, while fitting the findings in overarching policy frameworks. Data and tools emerging from the project will be developed through an open strategy that will ensure replicability and will be made available online through public repositories and a dedicated online platform. In addition, GRANULAR will create a Rural Compass, that takes into account the factors affecting rural communities and their functional characteristics, informing policymakers and rural actors for the design of tailored rural policies for a just, resilient and inclusive development.
More information
Source of funding
European Union, Horizon Europe programme
UKRI United Kingdom funds on research and innovation

Programme and contact references
Partners
CIHEAM Montpellier
NORDREGIO
WAGENINGEN UNIVERSITY
INTERNATIONALES INSTITUT FUER ANGEWANDTE SYSTEMANALYSE
UNIVERSITA DI PISA
GEOPONIKO PANEPISTIMION ATHINON
ASSOCIATION EUROPEENNE POUR L'INFORMATION SUR LE DEVELOPPEMENT LOCAL
CESKA ZEMEDELSKA UNIVERZITA V PRAZE
CENTRE NATIONAL DE LA RECHERCHE SCIENTIFIQUE CNRS
UNIVERSITE PARIS CITE
EUROPEAN RURAL DEVELOPMENT NETWORK
JOHANN HEINRICH VON THUENEN-INSTITUT, BUNDESFORSCHUNGSINSTITUT FUER LAENDLICHE RAEUME, WALD UND FISCHEREI
ECORYS
UNIVERSIDAD DE VIGO
PARTENARIAT POUR L'EUROPE RURALE
REGION VASTERBOTTEN
GEMEENTE OPSTERLAND (P10)
ASSOCIAZIONE DISTRETTO RURALE DELLAVAL DI CECINA
LUONNONVARAKESKUS
Pays Pyrénées-Méditerranée
POLITECHNIKA KOSZALINSKA
CIHEAM Chania
UNIVERSITA DEGLI STUDI DI MILANO
UNIVERSITY OF SOUTHAMPTON
THE JAMES HUTTON INSTITUTE