HASAD
Hilly Areas Sustainable Agricultural Development Project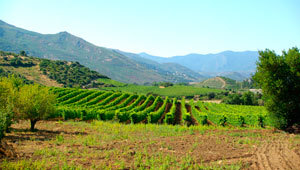 Provide technical assistance to small-scale farmers in two disadvantaged areas in Lebanon: Akkar and Baalbeck-Hermel through the creation and management of service centers by the regional cooperative unions.
Objectives
Provide technical assistance to the cooperative unions of Al-Joumieh in Akkar and to the union of regional cooperatives of Baalbeck-Hermel to transform the services provided to farmers into operational and self-sustaining Farming Service Centres (FSC);
Improve productivity and quality of local production to increase incomes and reinforce the links with the market;
Ensure the sustainability of the project through the implementation of a viable economic model for the FSCs and access to new markets.
Activities
Improve the infrastructure of the FSCs;
Capacity building of the FSCs' members and farmers;
Develop agricultural extension and advisory activities for farmers;
Improve marketing and market access.
Results and impact
Increase production quality, create local brands and an Organic label
Improve the farmer's income in both target regions
Enhance the technical and financial autonomy of the FSCs
Coordinator
CIHEAM-IAMM - France
More information
Source of funding: Fonds International de Développement Agricole (FIDA)
Contact: Tahani Abdelhakim (contact@iamm.fr)
Total budget: 1 499 058 €
Partners:
Centre d'Expérimentation Horticole de Marsillargues (CEHM) - France
Institut de l'Olivier (IO) - Tunisie