IPAUP
Educational innovation for the development of urban and peri-urban agriculture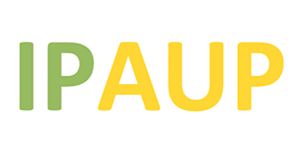 The IPAUP project is co-financed by the Ministry for Europe and Foreign Affairs and within the framework of the Solidarity Fund for Innovative Projects or "Seed Fund to support projects to support the development of higher education French in West and Central Africa (ADESFA II) ". It is coordinated by the International Center for Pedagogical Studies (CIEP), now FEI.
Trainers and teachers in higher or professional Moroccan agricultural education (initial or lifelong education), are the main target of the project.
The project benefits from the experience of the multidisciplinary group of French project partners, at CIHEAM-IAMM in Montpellier, and in the following structures affiliated to Agreenium: INPT-ENSAT in Toulouse, Institut Agro Montpellier, INRAE, and CIRAD in Montpellier.
The IPAUP project is an action-training based on project-based pedagogy. It aims to design and produce digital educational ressources on the theme of AUP, thanks to close collaboration between the Moroccan and French teams, both in terms of didactic content and educational engineering.
Goals
The Moroccan team will strengthen its skills in innovative pedagogies for hybrid dissemination (face-to-face / distance). She will create the scenarios and resources for the course while taking charge of new distance training tools and innovative teaching methods; she will independently supervise a test session of the product chapters.

A Moodle platform will be created at ENAM to distribute this course as well as the School's other online training courses.

A 40-hour hybrid course will be carried out for a professional audience, with 15% face-to-face (2 face-to-face meetings) and 85% at a distance.

A course intended for engineering students will be declined, with additional activities, in particular conceptual.
In the medium term, this project should enable ENAM to pursue the following objectives:
Create a resource center for educational innovation at ENAM for the teaching and learning of AUP;
Approach the next 2023/2024 accreditation campaign with a revised agricultural engineer training, prepared for greater internationalization;
Restore gender balances in the recruitment and employability of learners in the AUP sector, especially women;
Develop a mechanism for dialogue with the social, socio-economic and public policy sectors, for greater employability of learners;
Provide a renovated quality assurance framework to evaluate the training produced by the new resource center for educational innovation.
More information
Source of funding
ADESFA II
Programme and contact references
Pierre Grenier - AGREENIUM
Partners
ENAM - Morocco
RIAM - Morocco
ONCA - Morocco
DEFR - Morocco
CAR Fès/Meknes - Morocco
INRAE - France
CIRAD - France
CIHEAM Montpellier - France
Institut Agro Montpellier - France
INPT-ENSAT - France