ITAS
Territorial Innovation, Social Acceptance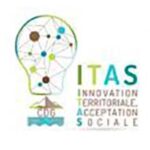 Because of legislative changes, Agricultural Management Centers have to take up significant challenges in terms of development. They are willing to integrate these changes in their operation and hold discussions on new coordination modes at a regional scale, as well as to design new collaborations. Management centers are at the heart of a dynamic phase of innovation promotion in order to comply with territorial needs specific to human resources - the existing needs-, but also new needs, with constant revenues.
The method proposed in order to address these evolutions is based on five steps which will cover the three years of the program.
Step 1: Definition of the needs:
This initial work mobilizes the stakeholders in order to identify their needs and their area of action. This initial diagnosis particularly aims to identifying if mountainous factors are constraints, potentials or both.
Step 2: First concertation:
This step constitutes the first working period when all the actors of the program are gathered to take note of the first elements of analysis. The objective is to:
Provide all stakeholders with the same information;
Open a concerted dialog on territorial innovation and social acceptance.
Step 3: Modelling:
This step includes individual and collective tasks. Individual work is based on surveys implemented in each Management Center. Its goal is to collect reliable and relevant information in a view to design a functional and configurable model (in order to test different scenarios at a later date). The collective work is based on discussing synthetized individual results. On this basis, a state of the issues, constraints and future development opportunities for this new Regional Management Centers structure will be presented, analyzed and discussed. These discussions will lead to the identification of organizational, governance and pooling assumptions which will be developed thanks to the functional model developed.
Step 4: Study of the alternatives:
Hypotheses, results and modelling parameters are presented to stakeholders in order to analyze, comment and discuss the results obtained as regards to the different contexts (including mountains). These discussions are carried out to collect advices and critics and identify divergences and points of agreement among stakeholders.
On this basis, other hypotheses will be tested in order to reply to the stakeholders' needs and expectations. One or more "mountains" scenarios will be studied.
Step 5: Evaluation:
Step 4 results will allow the evaluation of the effects and impacts of each governance and mutualization strategy on the regional and territorial organization of Management Centers.
The purpose of this work is to give an opportunity to Management Centers of adopting new working and cooperating methods. These results will improve and anticipate public political actions on:
Management of Human Resources in territorial civil services to ensure it is adapted to local government employers in the context of land-use planning, in particular in mountainous areas;
Local sustainable development;
Maintaining the proximity and access equity to civil services;
Maintaining the population and preserving jobs, in promoting equal opportunities for women, men and territories;
Land tenure patterns of territorial welfare.
Coordinator
Fédération Nationale des Centres de Gestion (FNCDG) - France
More information
Source of funding: Centres de Gestions partenaires, FNADT, Europe FEDER Massif Central, région Occitanie, les conseils Départementaux de l'Aude, la Lozère et du Tarn
Contacts:
Charles GILLET, CIHEAM-IAMM researcher;
Emmanuelle ABINAL, Directrice Générale des Services CDG48
Total budget: 320 000 €
Partners:
CIHEAM-IAMM - France
CDG Ariège et Aude, Aveyron, Corrèze, Côtes d'Armor, Creuse, Haute-Garonne, Gers, Hérault, Isère, Lozère, Meurthe et Moselle, Hautes-Pyrénées, Pyrénées-Orientales, Tarn, Vosges - France