LAB4SUPPLY
Multi-agent Agri-food living labs for new supply chain Mediterranean systems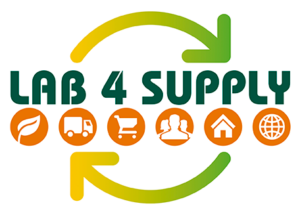 The main objective of LAB4SUPPLY is to provide practical solutions to address the current difficulties of Mediterranean smallholders and traditional farmers, who face the main challenges that arise in the Agri-food value chain.
The Project will offer innovative and viable solutions and opportunities to allow local smallholders to increase their competitiveness and profitability, using optimised agri-food supply chain and improving adaptation capacity to unexpected market changes, which at the same time are better perceived by the consumers.
The project will empower agri-food smallholders in the Mediterranean through the definition, enhancement and transfer of competitive and efficient food supply chain alternatives.
Website: https://www.lab4supply.eu/ 
More information
Source of funding
PRIMA-MED Programme funded by ANR
Programme and contact references
Maite Puig de Morales - Project Coordinator, puigdemorales@iamm.fr, +33(0)4.67.04.60.82
Partners
Center for Agro-Food Economics and Development-CREDA - Espagne
Mouloud Mammeri University in Tizi Ouzou -UMMTO - Algeria
National Agronomic School at El Harrach - ENSA - Algeria
Smartec Systems - SMARTEC - Égypte
Agricultural University of Athens-AUA - Grèce
HORTA S.R.L.- HORTA - Italie
National Institute for Agronomic Research at Morocco INRA-MOROCCO - Maroc
Sultan Moulay Slimane University - USMS - Maroc
International Center for Advanced Mediterranean Agronomic Studies - Mediterranean Agronomic Institute of Montpellier CIHEAM-IAMM - France