QESAMED
Quality in Mediterranean Agronomy Higher Education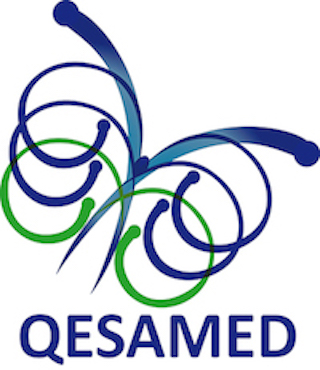 This Tempus IV project - targetting both students and professionals - aims at implementing or developing trainings in quality management and metrology. The project produces online courses and develops quality management processes in the fields of education and research. As a result, it aims at bringing universities closer to professionals.
Objectives
Strengthen the capacities of higher education institutions by improving their training curriculum in agriculture thanks to the integration of a quality management and a metrology approach.
Enhance networking between agronomic higher education and research institutions in the Southern Mediterranean partner countries and the EU members States.
Activities
The project implements 3 types of activities to meet the needs of the professional agronomic world:
ACADEMIC Training: provide initial training in quality management and metrology to students in agronomy; develop modules adapted to the context of the various carrier paths; develop e-learning resources to target a wider public while controlling costs.
PROFESSIONAL: increase awareness among the agricultural sector managers regarding challenges of quality and metrology underlying competitiveness; offer an adapted training (action learning) to the concerned professionals; prefigure a pool of expertise and share experience.
DIRECT APPLICATION within the training and research institutions: take into account the specific needs of quality and metrology in the institutions themselves, firstly for the organization of research and the technology transfer, and secondly for the design and certification of the courses.
Results and impacts
ACADEMIC WORLD: creation of 9 online courses (40 ECTS).
5 initial training modules (master-level): Metrology/Quality; Metrology and quality in Food safety; Food processing; Non-food products; Water resources.
4 vocational training modules: awareness-raising in Metrology/Quality; Quality standards; Self-assessment and audits; intra- and inter-organism action-training A specialized master's degree in 'Quality and Metrology' was created at Cadi Ayyad University (Morocco).
PROFESSIONAL WORLD: workshops have provided training for over 1,000 people, including professionals, on the following themes: Quality, health and food safety; Uncertainty and quality control; Statistical process control; Intra- and inter-organism comparisons; Technical product standards; Quality management standards.
DIRECT APPLICATION (transfer): Two pilot sites were supported during the project to develop quality or metrology procedures within the organization, either to implement a quality-certification process or to accredit laboratories.
Coordinator
CNAM (porteur du projet), CIRAD (porteur délégué) - France
More information
Source of funding: UE Tempus IV
Programme and contacts:
Marc Himbert (CNAM), chef de projet
Luc Martin (CIRAD), chef de projet délégué
Pierre Arragon (IAMM-Atelier Multimédia), responsable du WP4 «Ingénierie et production en e-learning»
Total budget: 1 280 000 €
Partners:
Univ. M'Hamed Bougara de Boumerdès - Algeria
Univ. Mohamed Khider de Biskra - Algeria
ENSAA (Ecole nationale supérieure agronomie, El Harrach) - Algeria
Univ. de Mons - Belgique
AUF (Agence française de la francophonie - Dir. Régionale Europe de l'Ouest, Bruxelles - Belgique
CIRAD (porteur délégué) (Centre de coopération internationale en recherche agronomique pour le développement, Montpellier) - France
CAFMET (Comité africain de métrologie, Paris) - France
CIHEAM-IAMM (Institut agronomique méditerranéen de Montpellier) - France
Montpellier SupAgro - France
CIEP (Centre international d'études pédagogiques, Paris) - France
QUARES (Qualité en recherche et en enseignement supérieur, Montpellier) - France
Univ. de Catane - Italie
Univ. libanaise (Beyrouth) - Liban
Univ. du St Esprit de Kaslik (Jounieh) - Liban
Univ. Cadi Ayyad (Marrakech) - Maroc
IAV Hassan II (Institut agronomique vétérinaire, Rabat) - Maroc
ENA (Ecole nationale d'agriculture, Meknès) - Maroc
ENFI (Ecole nationale forestière d'ingénieurs, Rabat) - Maroc
Conseil régional de l'Oriental (Oujda) - Maroc
INAT (Institut national agronomique de Tnuisie, Tunis) - Tunisie
ISA Chott-Mariem (Institut supérieur agronomique, Chott Mariem) - Tunisie
Pôle de compétitivité de Bizerte - Tunisie