RUR'UP
Innovative education for sustainable development in peripheral rural areas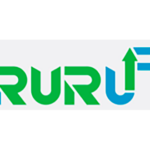 RUR'UP is an international cooperation project between Higher Education Institutions (HEI), intergovernmental organisations and rural development stakeholders, funded by the EU Programme Erasmus+. The project aims to support Higher Education institutions in equipping their graduates with skills and competencies relevant for specific labour market and societal needs of peripheral rural regions in the EU (HNV areas). The project will develop new e-learning blended modules through an educational transdisciplinary approach and by using innovative pedagogies such as student-centred and project problem -based learning, and therefore, will support the development of the HEI curricula based on learning-outcomes. Specifically, the project will also develop and test a unique modular course design (including online, intensive learning modules and case studies and on-field work.
RUR'UP is built up on HNV-Link H2020 project: 
Objectives
Peripheral rural areas play an essential role in our territories and contribute to the sustainable development of agro-pastoralism, to the preservation of the environment, and are essential for biodiversity, rural heritage and traditional practices, while improving the socio-economic conditions of rural communities. However, there is still a gap between professional needs and student's practices and skills. Teachers and academia should bridge this gap and enlarge teaching and learning scope while raise awareness among future professionals on peripheral rural specificities.
Activities
Main activities of RUR'UP are the following:
The assessment of the education needs and gaps for the sustainable development of the EU peripheral rural areas
Elaboration of a blended e-learning course
Elaboration of a Bank of Case Studies – including ready-to-use training capsules
Development of a Digital Teaching Platform and Digital Learning Resource
Organisation of an training on-field Intensive Study Activity
Results et Impacts
Main expected outputs and impacts are to:
Build understanding on the specific needs by the labor market in peripheral rural regions (high nature value areas - HNV areas)
Support curricula development to ensure learning for the skills and competencies
Strengthen collaboration between HE and potential regional and cross-regional employers
Support professional competencies of the HE educators in such regions, and
Contribute to the international pool of open educational resources (OER).
The project will enhance skills and professional competencies of at least one hundred (100) participating students and fifty (50) academic staff and researchers.
Therefore, RUR'UP will have a positive impact on field approaches concerning sustainable development of peripheral areas.
Coordinator
University of Thessaly (UTH) - Grèce
More details
Source of funding
: Hellenic National Agency - Erasmus+ Programme (IKY - Greece)
Programme and contacts
: Maite Puig de Morales, CIHEAM Montpellier (puigdemorales@iamm.fr)
Partners
:
University of Helsinki (UH) - Finlande
University of National and World Economy (UNWE) - Bulgarie
University of Agricultural Sciences and Veterinary Medicine of Cluj Napoca (USAMV-Cluj) - Roumanie
Galway-Mayo Institut of Technology (GMIT) - Irlande
University of Osijek, Croatia (Josip Juraj Strossmayer University of Osijek (UNIOS) - Croatie
CIHEAM Montpellier (CIHEAM-IAMM) - France