ValueTEAM
Local and international valorization of Mediterranean agri-food products through quality certifications. The case of Dates Sector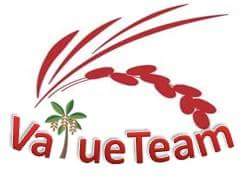 The main objective of this research project is to explore ways of improving the value in the dates supply chains in three Southern Mediterranean countries (Algeria, Morocco and Tunisia called "South") and one Northern country (France, called "North").
The overall objective of the project is to analyze the constraints and opportunities associated with the national and international development of the Dates sector in the southern countries targeted by the project, through the implementation of quality marks. Indeed, the project aims to identify and evaluate, through an analysis of the interactions between the public and private strategies and modes of professional organizations, the effectiveness of value creation dynamics for a local Mediterranean products: dates.
To reach this goal, the project starts from the idea that the behavior of local value chains stakeholders are strategic responses to government actions. We will analyze these complex interactions, identifying their effects on the formation of prices in domestic markets and on the access to domestic and international markets.
The project will consist of three main axes:
Market opportunities and supply chain organization for local agri-food products in domesticmarkets,
International food Supply-chains: structure, strategies and value sharing,
Consumer perceptions, expectations and attitudes towards mark signs of the local product studied.
ValueTeam will address the issues raised above through new methodological approaches, including value chain approach with focus on quantitative analysis, models of industrial organization and models of operational research, applied on data collected from field surveys. The mechanisms of coordination and management of professional organizations will be analyzed as well as to assess their capacity to promote the emergence of dynamic valuable supply of local products along with fair distribution of value throughout the selected supply chains in Algeria, Morocco and Tunisia.
>> Site web
More information
Source of funding
Agence Nationale de la Recherche (ANR), France
Programme and contact references
Coordinateur:  Faculté Polydisciplinaire d'Errachidia (Maroc)
Responsables projet au CIHEAM Montpellier:
Fatima El Hadad-Gauthier, elhadad@iamm.fr
Myriam Kessari, kessari@iamm.fr
Partners
CIHEAM Montpellier: Institut Agronomique Méditerranéen de Montpellier (France)
Centre de Recherche en Economie Appliquée pour le Développement (Algérie)
Université de Bejaia - Research Unit (Modeling and Optimization of Systems) (Algérie)
Ecole NAtionale Polytechnique - Département de Génie Industriel (Algérie)
The research laboratory DEDSPAZA - University of Biskra (Algérie)
L'Institut Supérieur de gestion de Tunis (Tunisie)
INRA-ALISS (France)