Identity and quality of Mediterranean foodstuffs
Identity and Quality of Foodstuffs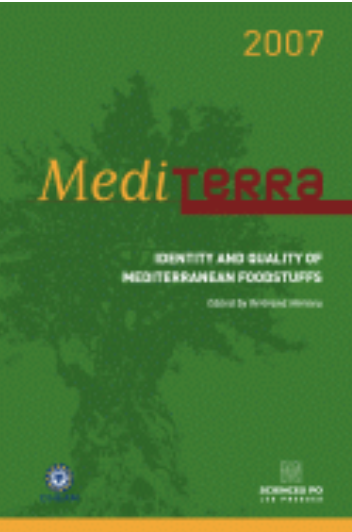 Mediterra 2007 focuses on the issues of identity, safety and quality of Mediterranean foodstuffs, thus highlighting the impact of designations of origin as a quality guarantee and a protection against imitation and relocation.
This edition proposes an in-depth analysis of the risks exisitng in this field and of consumer perceptions in order to specify the role played by identity, safety and quality in market construction. The milk industry is used as example to illustrate prospects and policies implemented by a number of Mediterranean countries. Maps, charts and tables also detail the indicators of agricultural development in the Mediterranean.
Mediterra 2007 is published in five languages (French, English, Arabic, Spanish and Italian).
Ordering the Report (full print edition)
Download the Executive summary