MED-Amin: objectives and results
"Cereals - and wheat in particular - have been strategic products for agricultural development, food security and agro-commercial exchanges in the Mediterranean Basin since ancient times. MED-Amin is a network of trust and cooperation around these markets."
---
MED-Amin: Purpose and objectives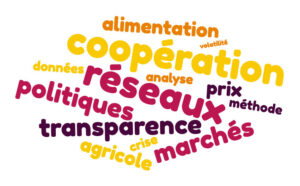 MED-Amin aims to limit the excessive volatility of food prices by encouraging the transparency of international markets for basic agricultural products.
The network thus encourages the coordination of national market policies.
Its activities rely on the mobilization of focal points in each CIHEAM country. In charge of monitoring crops and/or agricultural markets, focal points help collect and analyze data. They come from the ministry in charge of agriculture, grain offices, or academic institutions.
Led by CIHEAM Montpellier and supported by experts from the European Commission, the FAO/AMIS secretariat, and the International Grains Council, the network contributes to:
Ensuring trust between members and promoting mutual understanding, through the organization of meetings, and experience and good practices sharing sessions
Improving and sharing information on grain markets (production, use, stocks, prices, trade)
Sharing methodologies
Creating a common understanding of agricultural market monitoring and conjoint efforts
Strengthening the capacities of countries to produce and collect quality micro- and macro-economic data
Making short-term forecasts and producing recommendations for policy decisions.
---
Special relevance in times of crisis
In 2022, the international context confirms the relevance of the scope of cooperation. The Mediterranean region is at the center of geostrategic and economic challenges. It is linked to the Black Sea, a growing agricultural export zone on which it is increasingly dependent. It is at the interface between the European Union and sub-Saharan Africa with which links are developing.
Following the crisis linked to the invasion of Ukraine, the network develops activities intended to strengthen confidence and knowledge of cereal markets: Webinars (on the Black Sea market for example), briefing notes, articles...
---
Key Publications of the Network