AFREQEN
Quality in Higher Education about Renewable Energies in North and West Africa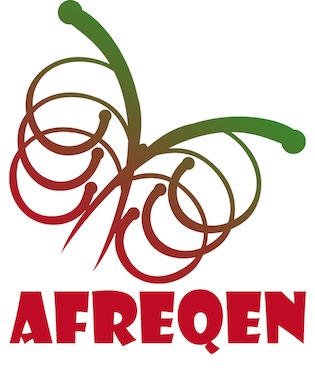 This project was built as a continuation of the QESAMED Tempus project (2013-2016). The number of Partners has been enlarged from 12 to 24, the geographical influence has been extended to new areas (Europe, North and West Africa) and a new major issue has been included: renewable energies applied to agriculture, agronomy and agri-food chains.
Sustainable access to energy is an absolute necessity in Africa to cope, among others, with climate changes. Renewable energies represent a big challenge and the rise of new environmental technologies opens innovative perspectives.
AFREQEN is an Erasmus+ "Capacity Building in Higher Education" project, which brings together 24 French-speaking partners. The project aims at enhancing the development of skills by co-developing higher education and vocational training programs focussed on the key dimensions of metrology and quality management applied to the field of renewable energies.
The CIHEAM-IAMM is in charge of the WP5: support the partners in the development of e-learning modules. It fosters production through the pooling of professional skills (video production, pedagogical engineering, sound recording, video shooting...) and the training of teams who could perpetuate the production of e-learning courses.
>> Website
Objectives
Two objectives are targeted by AFREQEN:
Develop e-learning modules: initial (masters) and vocational training about metrology and quality management applied to the fields of renewable energies and energy efficiency.
Support the full implementation of skills in quality management and metrology within the partner institutions, not only regarding their education programmes but also the transfer of results of research.
Activities
Develop initial training modules in quality management and metrology applied to renewable energies;
Build e-learning resources to target a larger public, at controlled costs (Moocs).
Organize workshops to mobilize the managers of the agricultural and agro-food sectors and increase their awareness about quality management and metrology issues in respect of competitiveness;
Implement training-action sessions;
Build a network of expertise and experience sharing;
Support the transfer of technology and the quality certification of trainings.
Results and impacts
Production and online availability of e-learning resources
Institutions with certified quality management systems
Research labs with strengthened skills and equipment
Trained professionals through training-action sessions
Coordinator
Conservatoire national des arts et métiers (CNAM) - France
More information
Source of funding : UE – Erasmus+ Key action n° 2: Cooperation for innovation and the exchange of good practices - Capacity-building in the field of higher education; Call for proposals EAC/A04/2015
Contacts:
Marc HIMBERT (CNAM), France (marc.himbert@lecnam.net)
Luc MARTIN (CIRAD), France (luc.martin@cirad.fr)
Pierre ARRAGON (CIHEAM-IAMM), France (fad@iamm.fr)
Total budget: 1 000 000 €
Partners :
Ecole nationale supérieure agronomie (ENSA) ; Université Mohamed Khider de Biskra (UMBK) - Algeria
Agence française de la francophonie (AUF) - Dir. Régionale Europe de l'Ouest - France
Université catholique de Louvain (UCL) - Belgique
Institut international d'ingénierie de l'eau et de l'environnement (2iE)
Université Ouagadougou (UOUAG) - Burkina Faso
Institut national polytechnique Houphouët-Boigny (INPHB)
Université Félix Houphouët-Boigny (UFHB) - CI
Universidad de La Laguna (ULL) - Espagne
Comité africain de métrologie (CAFMET) - France
Centre international d'études pédagogiques (CIEP) - France
CIHEAM - Institut Agronomique Méditerranéen de Montpellier (CIHEAM-IAMM) - France
Centre de coopération internationale en recherche agronomique pour le développement (CIRAD) - France
Qualité en recherche et en enseignement supérieur (QuaRES) - France
Université de Perpignan Via Domitia (UPVD) - France
Conseil régional de l'oriental (CRO) - Maroc
Institut agronomique vétérinaire (IAV Hassan II) - Maroc
Université Cadi Ayyad (UCAM) - Maroc
ENDA -Energie environnement développement ; Université Cheikh
Anta Diop (UCAD) - Sénégal
Université Gaston Berger (UGB) - Sénégal
Université Carthage (UCAR) - Tunisie
Université de Monastir (UMON) - Tunisie