Data4Food2030
Fostering agroecology transition in North Africa through multi-actor, evaluation, and networking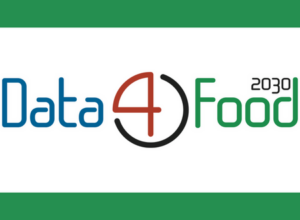 Discovering the value of data economy in European food systems
The main objective of the Data4Food2030 project is to improve the data economy for food systems by clarifying what it entails, mapping its development, performance and impact to create new insights and opportunities that provide empirically-grounded and inclusive policy recommendations and a roadmap for its further development.
Stakeholders from 9 different EU countries will take part in the 9 Case Studies, which represent the key food system related services provided across 25 EU countries.
The real life examples of the Data Economy in action will involve 38 core and supporting partners as well as numerous stakeholders including partners, suppliers, and consumers.
The roots of the consortium lie in a series of EU projects centered on digitalization in the agri-food sector (e.g. SmartAgriFood, FISPACE, IoF2020 and SmartAgriHubs). The topic of data sharing between agri-food companies has been shown to be a 'hot potato' in digital innovation (i.p. IoF2020) but the consortium is eager to use its extensive expertise in digital innovation and mobilize their networks to work on this specific topic.
More information
Source of funding

Union Européenne: HORIZON CL6
Programme and contact references
Project Coordinator: Dr. George Beers, george.beers@wur.nl, Wageningen University & Research
Project Manager at CIHEAM Montpellier: Fatima El Hadad Gauthier, elhadad@iamm.fr
Partners
FOODSCALE HUB GREECE ASSOCIATION FOR ENTREPRENEURSHIP AND INNOVATION ASTIKI MI KERDOSKOPIKI ETAIREIA
INSTITUT NATIONAL DE RECHERCHE POUR L'AGRICULTURE, L'ALIMENTATION ET L'ENVIRONNEMENT
EIGEN VERMOGEN VAN HET INSTITUUT VOOR LANDBOUW- EN VISSERIJONDERZOEK
WAGENINGEN UNIVERSITY
VRIJE UNIVERSITEIT BRUSSEL
STICHTING EFFOST
EUROPEAN FOOD INFORMATION RESOURCE AISBL
NODIBINAJUMS BALTIC STUDIES CENTRE
SZKOLA GLOWNA GOSPODARSTWA WIEJSKIEGO
WIRELESSINFO
1001 Lakes Oy
AGDATAHUB
UNIVERZA V MARIBORU
UHLAVA OPS
LUONNONVARAKESKUS